7SHIELD Pilot Demonstration at the National Observatory of Athens in Penteli, Greece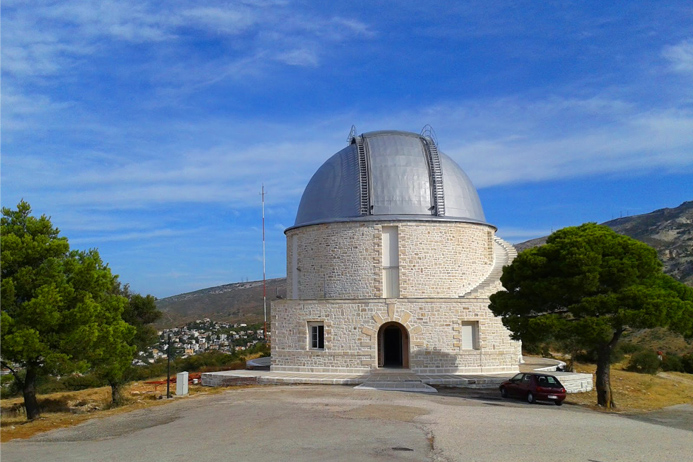 On 29 September 2022, the National Observatory of Athens hosted the first official pilot demonstration of the 7SHIELD project.
The pilot demonstration has the objective to showcase and evaluate the effectiveness of a holistic framework developed by the 7SHIELD partners, which enables satellite ground segment operators to confront complex threats by covering all the macro-stages of crisis management, namely pre-crisis, crisis and post-crisis phases. The critical infrastructure security technologies integrated into the 7SHIELD platform and deployed at the systems of the National Observatory of Athens, have been demonstrated and tested through the live simulation of scenarios of cyber-attacks, physical threats and hybrid attacks, involving all steps from the detection of harmful events, to the execution of response and mitigation actions with the support of First Responders, including the Hellenic Police, the Centre for Security Studies and the Hellenic Telecommunications and Post Commission.
The National Observatory of Athens is the oldest research foundation in Greece and has been nominated by the Greek government as the sole institution in charge of natural disasters monitoring. It owns state-of-the-art scientific equipment and space-based monitoring infrastructures and acquisition facilities and it provides near real-time observations and services to operational program frameworks of the European Commission, the European Space Agency and to authorities at National and European level (e.g., Ministries, Civil Protection, municipalities, Regional Services and Environmental Organizations). The protection of the institution's infrastructure against cyber and physical threats is of critical importance for the seamless provision of operational services to stakeholders on a 24/7/365 basis.
The demonstration scenarios of the pilot has been executed as virtual and field exercises at the premises of the National Observatory of Athens in Penteli, Greece, and include simulated cyber-attacks targeting web-servers that disseminate satellite products, intentional radiofrequency interference causing loss of signal received from the ground station, as well as physical attacks such as unauthorized access to restricted areas and data centers.
The 7SHIELD pilot demonstration was a public event addressed to any organization or individual interested in the security and resilience of Critical Infrastructure.
To request more information please contact:
Souzana Touloumtzi
7SHIELD Project Manager, National Observatory of Athens
E-Mail: stouloumtzi@noa.gr