Big Data from Space 2021
18 May 2021 @ 8h00

-

20 May 2021 @ 17h00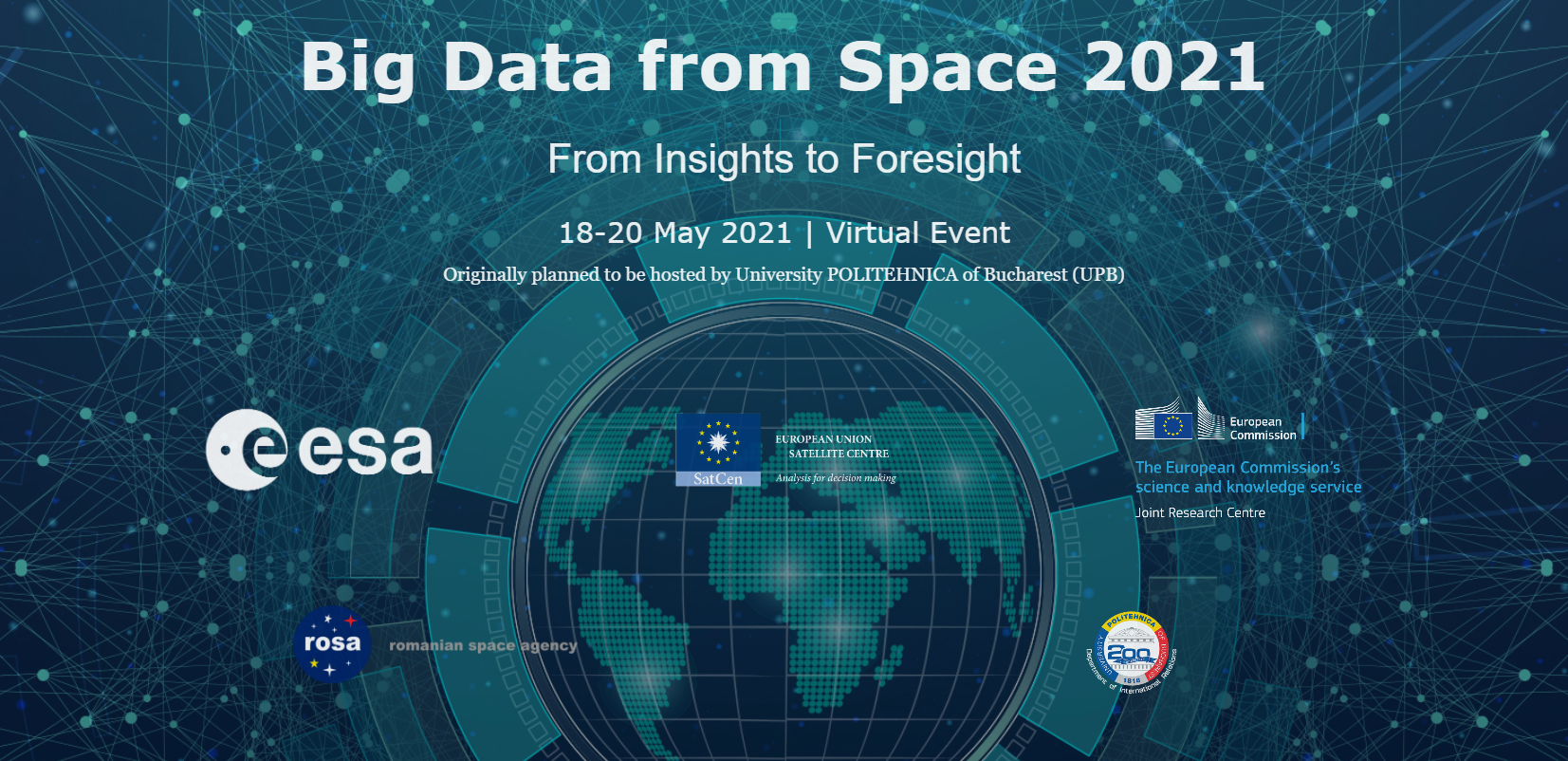 The Big Data from Space 2021 virtual event is co-organised by the European Space Agency (ESA), the Joint Research Centre (JRC) of the European Commission, and the European Union Satellite Centre (SatCen), with the support of the Romanian Space Agency (ROSA).
The conference focus is not only on the insights that can be retrieved from Big Data from Space but also on the exploitation of these insights for foresight, with the main objectives of bringing into scene new user needs and requirements related to the use of large amounts and varieties of data in different space domains and of exploring the ever increasing relevance of Big Data in European and global environmental policy initiatives and programmes.
The event brings together the major European actors in the fields of Space and data technologies, including research, industry, institutions, and users, to strengthen the communication and transfer of requirements, methods and technologies, and to reinforce an interdisciplinary approach.