ICONHIC 2022
5 July 2022

-

7 July 2022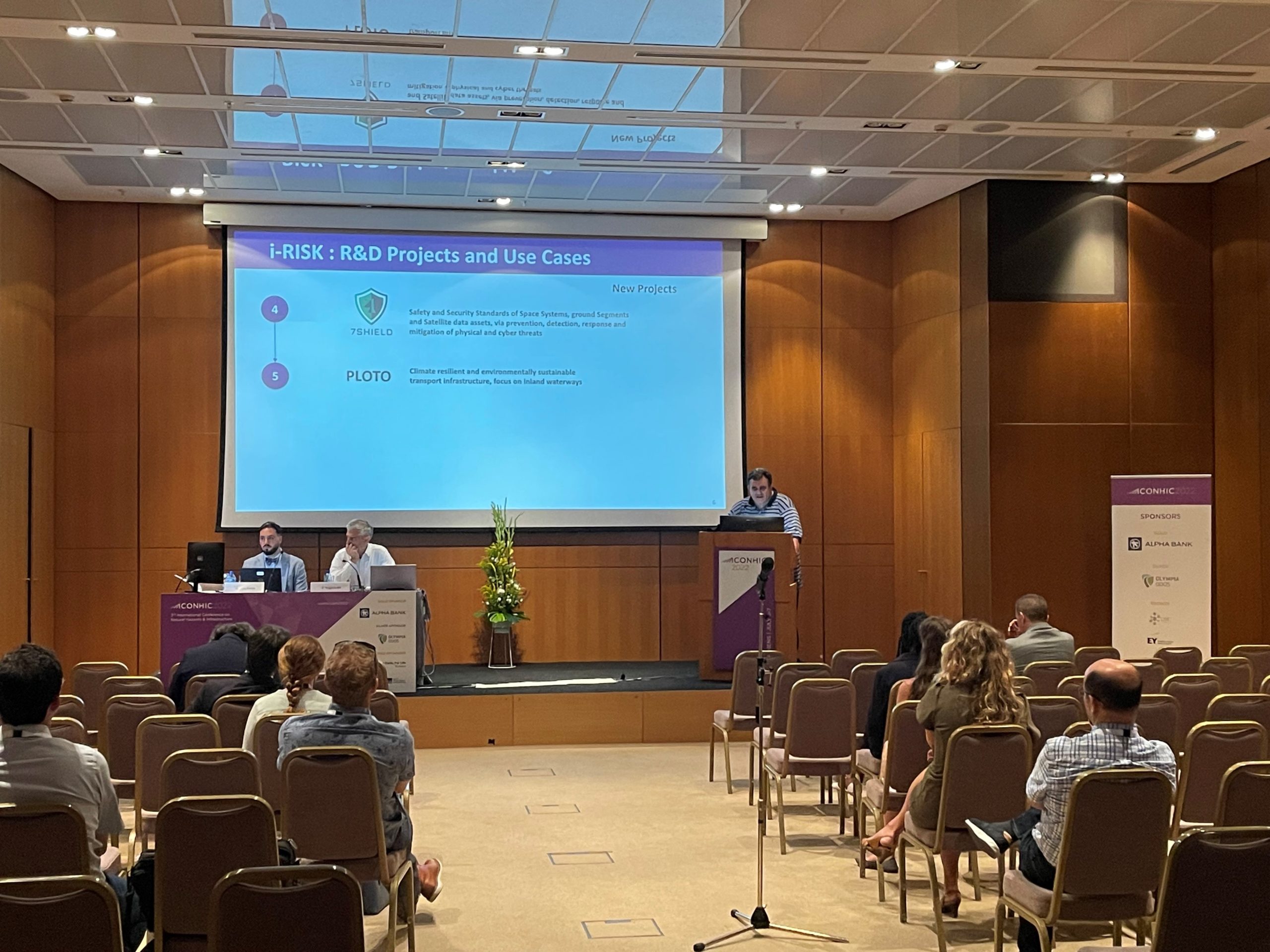 A landmark event in infrastructure resilience, ICONHIC2022, took place on the 5-7 of July in Athens as an in-person event fostering dialogue and interaction between technical consultants, infrastructure contractors and operators, R&D providers, insurance and reinsurance firms, and Financial Institutions, International Organizations, and infrastructure investors.
Satways Ltd participated both in the Exhibition as well as in the Conference part of the event.  Several focused presentations made in the booth of Satways, through which we had the chance to showcase how R&D can be exploited to develop sustainable, commercial, and operational solutions for managing natural disasters and reinforcing the resilience of critical entities. The demonstrations and presentations comprised the following systems developed by Satways, which are devoted to support and strengthen the protection of critical infrastructures:
CIRP (Critical Infrastructure Resilience Platform), an IT system that allows consequence analysis for CIs combining natural risk and impact analysis models according appropriate and properly set workflows. A particular version of CIRP is delivered in 7SHIELD, aiming to support the CI operators in their tasks related to the preparedness phase. CIRP consider also the integration of natural and artificial risks, enabling the operators to assess the combined risk using appropriate "what-if" scenarios.
ENGAGE, a command and control platform with incident management capabilities, which allows the operators to merge information and fuse data from a variety of sources. Satways contributes a specific version of ENGAGE, ENGAGE CSIM, to 7SHIELD. This is a multi-user, multi-role, multi-agency solution with a versatile modular architecture, supporting physical and cyber-related security data and tools, and bringing a great value to the ones aiming to achieve high levels of centralized operations.
Motus and G-sense components. These are innovative devices developed by Satways in order to support rapid assessment of damages caused by earthquakes to buildings and infrastructures.
The above let Satways to present during ICONHIC22 a holistic solution for the protection of critical infrastructures, similar to the one offered in 7SHIELD, although focused on the case of natural hazards and earthquakes in particular. The demos of the above mentioned components and the presentation of the CIP solutions attracted the interest of the visitors and practitioners of the event,  giving Satways the opportunity to present and disseminate the R&D work concerning the 7SHIELD project.