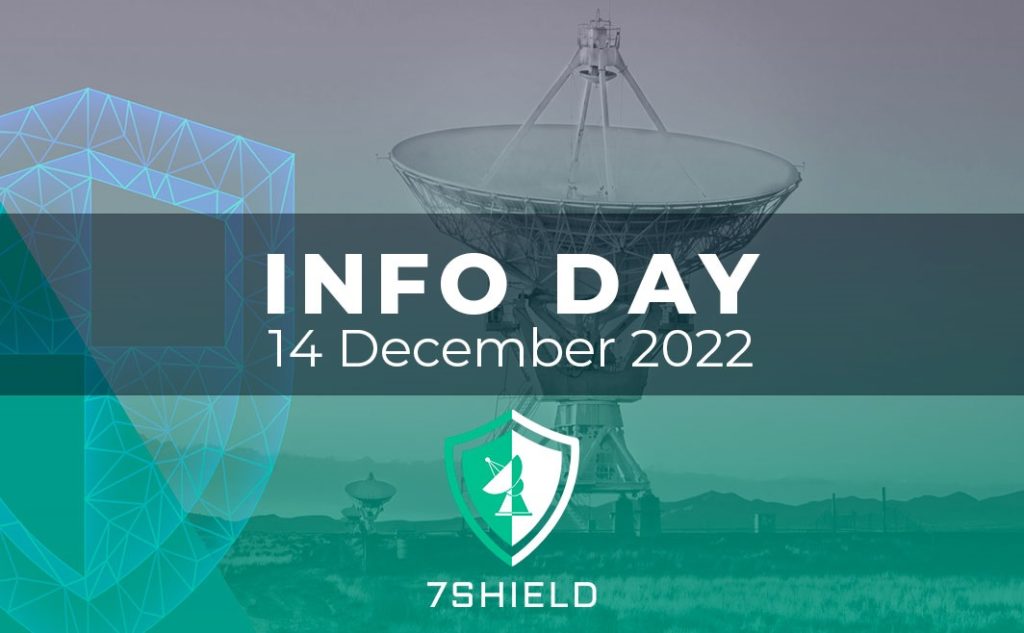 The 7SHIELD Info Day took place on 14 December 2022 in Brussels, Belgium, with a hybrid format (in presence, at Hôtel Bedford, and online).  
The objectives of the event were to describe the achievements of the project, show the results that were obtained in real conditions through the five Space Ground Segments acting as Pilot Use Cases, and raise the interest in the value and exportability of the 7SHIELD system in different contexts. 
With these goals in mind, the agenda of the Info Day was purposely conceived as a series of interactive sessions requiring the active involvement of participants and allowing intercommunication among the attendees. A special focus was also given to the 20 Key Results that were discussed and presented throughout the day. 
Below the links to the presentations and the schedule of the Info Day: