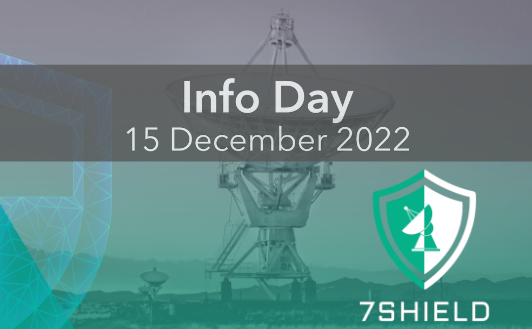 As 7SHIELD enters the last phase of the project, and the results of our Use Cases become more and more tangible, we are happy to announce the upcoming 7SHIELD Info Day that will take place in Brussels on 15 December 2022.
The event aims to describe the achievements of the project and show the results of the scenarios run by the four Pilot Use Cases. In addition, we would also like to involve all relevant stakeholders in the discussion during interactive sessions.
It will be an excellent opportunity for all participants to be informed and aware of the project results, to meet the 7SHIELD project partners, and to assess the relevancy and exportability of these results, with the possibility to create fruitful synergies.
More details on the 7SHIELD Info Day will follow in the next weeks.